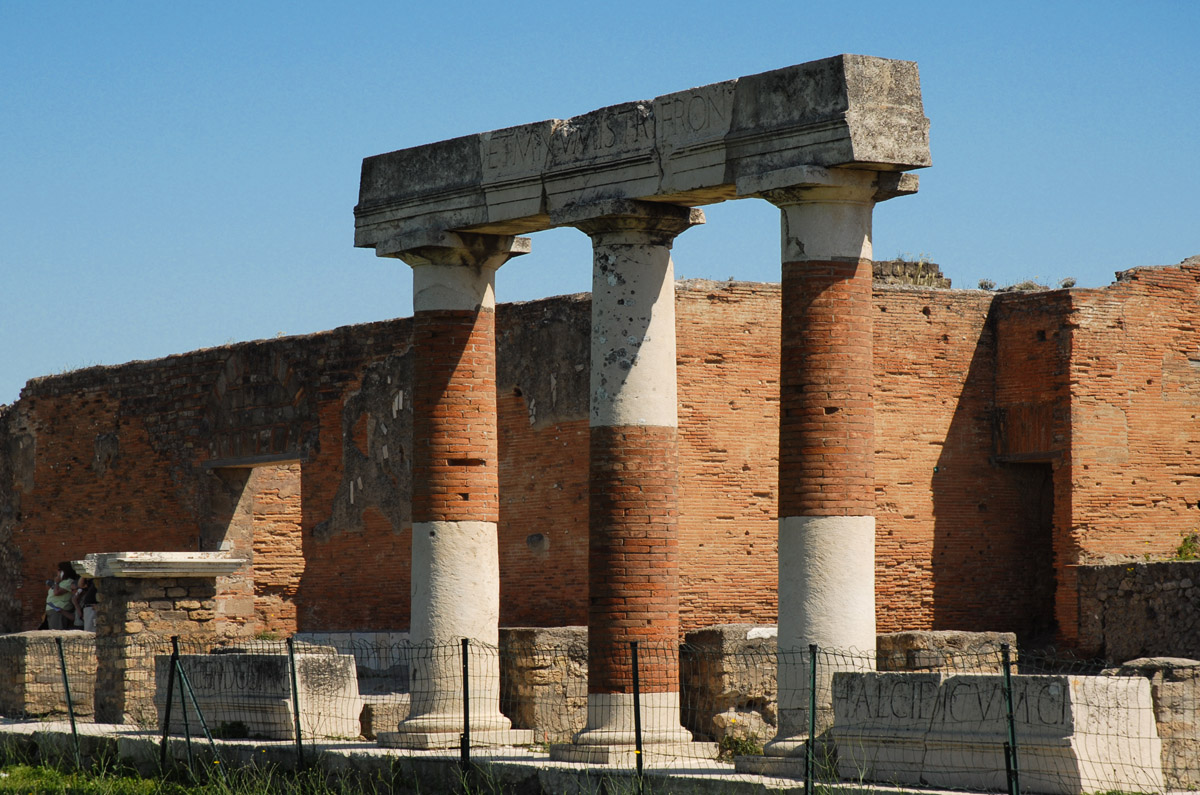 THE RUINS
&nbspMaster
nfcHistory publicCulture local_activitySights
POMPEII RUINS · HERCULANEUM
It's finally the time to indulge your inner Indiana Jones and become a real Ruins Master!
Feel like a true archaeologist for a day and live an adventure into a distant past, exploring the ancient roman cities of Pompeii and Herculaneum, buried under the ash of a volcano explosion almost 2000 years ago, which left them frozen in time!
hdr_weak HIGHLIGHTS
keyboard_arrow_right Walk through the streets of POMPEII, almost 2000 years after the eruption of Mount Vesuvius. Only here you can discover a real Roman city from the past: the houses, the baths, the frescoes – everything is so well preserved!
keyboard_arrow_right The falling ash came so quickly it preserved the city of HERCULANEUM just as it was. Visit the ruins of the ancient city and see the most well maintained rests of the roman past.
help_outline Itinerary not quite right for you? Already been to one of these sites and want to switch with another place? Let's create your tailor-made experience! &nbsp CONTACT US!
add_circle_outline INCLUDED
check
Private air-conditioned vehicle with big windows and ample space
check
English speaking driver
check
Local tips and advice about where to go, what to do and where to eat
check
All taxes, parking, tolls, fuel
remove_circle_outline NOT INCLUDED
clearGuides in sites (we can arrange private guides upon request!)
info_outline WHAT TO EXPECT
We will collect you at the time we agreed from the address you are at (airport, train station, accommodation, etc.) and take you on the Pompeii - Herculaneum sightseeing tour.
The fun starts now! We will begin from the drive leading to the first stop of the itinerary and some interesting chat to introduce you to our beautiful area.
Considering the minimum duration of the tour (7 hours) you should be able to spend approximately 2.5 hours in Pompeii and 1.5 hours in Herculaneum. This is just an approximate estimation, since driving time is different depending on pick-up/drop off location and traffic conditions. However, like for all our tour options, the driver will agree with you the length of each visit step by step, to create a flexible tour that will make you enjoy your time to the fullest! So no need to hurry to follow a pre-arranged schedule, no time limits, no fixed plans!
Once arrived in Pompeii you find out you really love it and want to spend more time there? No problem! To stay in the time/price agreed we can shorten the time at Herculaneum Ruins, skip the second stop, or extend the time of the tour (by paying a supplement for the extra hours).
After your itinerary is completed, it's time to say goodbye! We will take you back to the same location we collected you from, or a different one if required.
label_outline GET YOUR GUIDE
Make the most out of your limited time with a private guided tour inside the ruins!
The archaeological sites of the area – and especially Pompeii Ruins, which covers a huge area! – are not very easy to explore, and you could waste much time trying to find your way through the ancient ruins.
Our professional local guides will show you with great knowledge and experience all the highlights without the risk of missing something very important. Don't waste the chance to learn as much as possible, asking all the questions that can further explain things. Express entrance (skip the line) is also included if you book the private guided tour!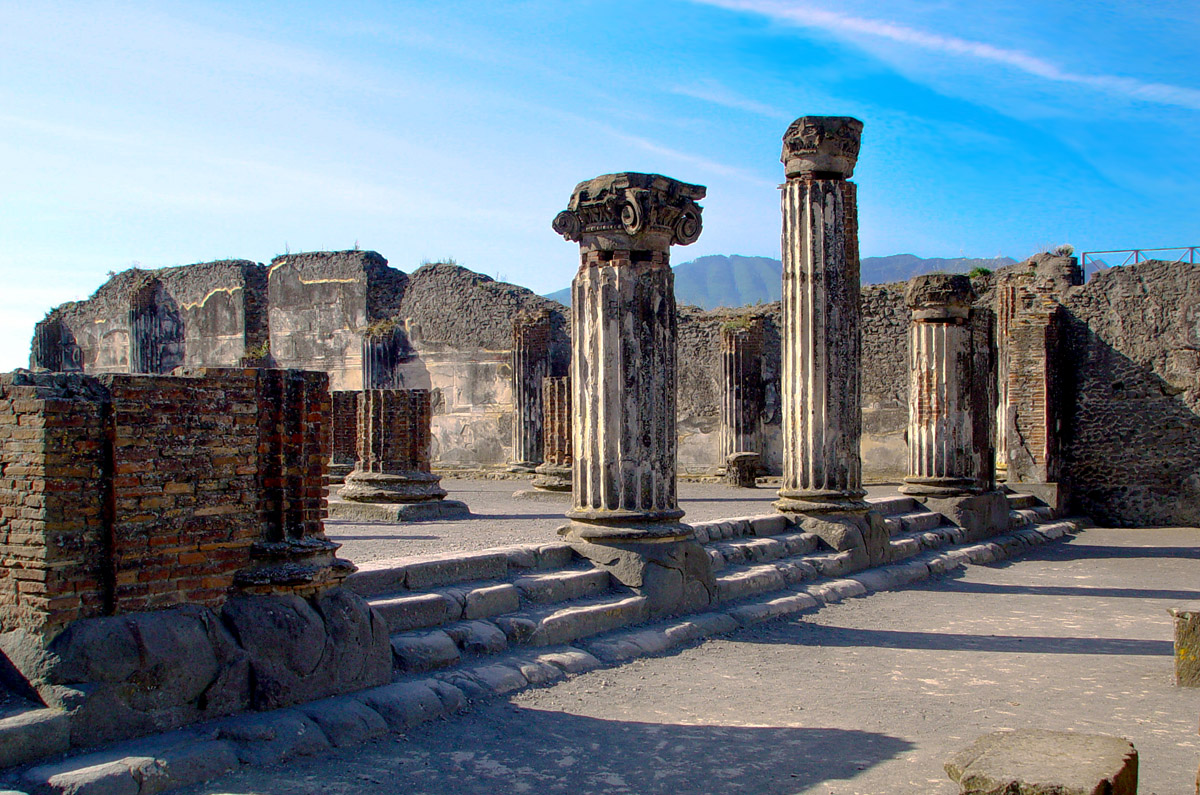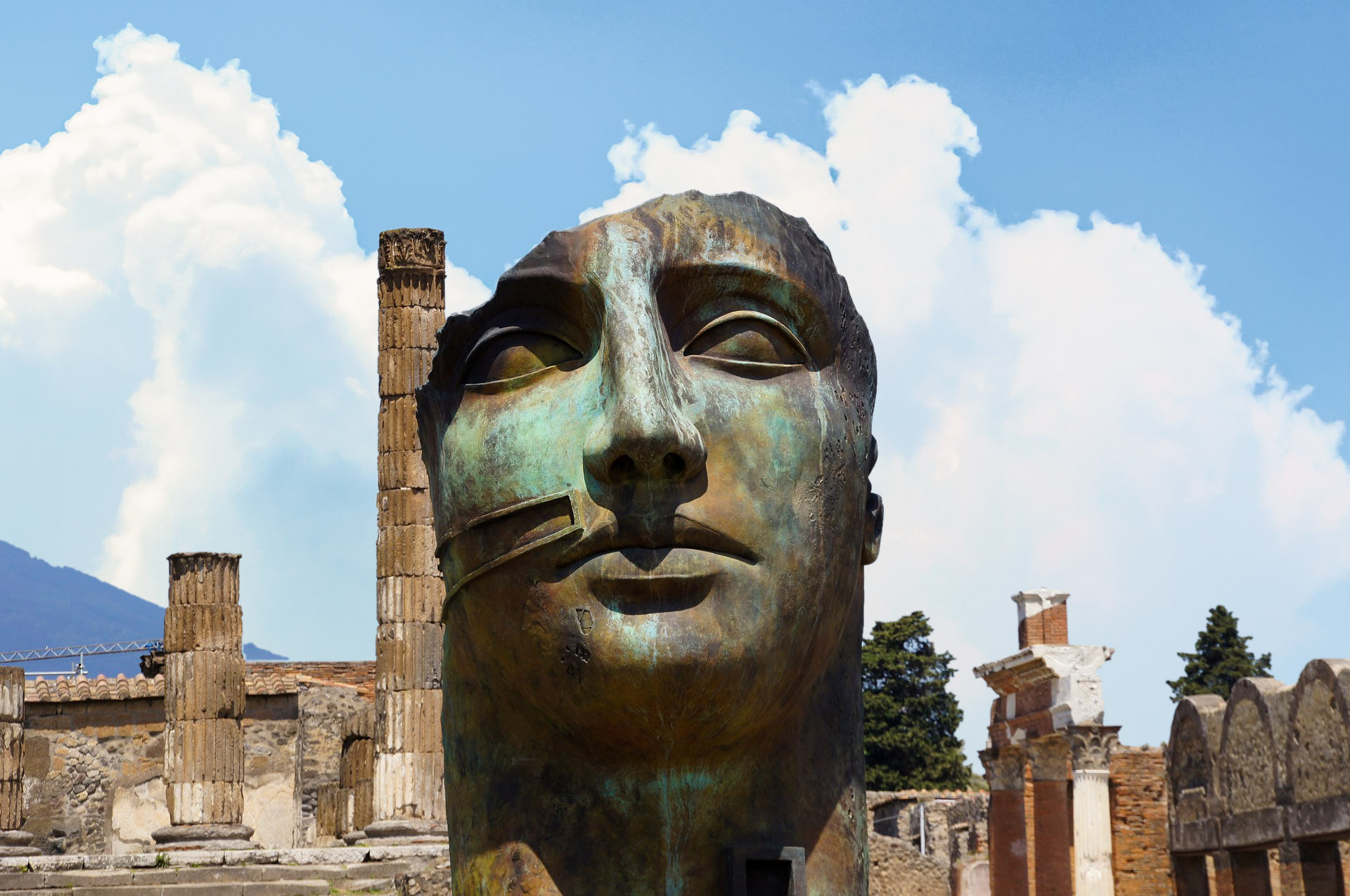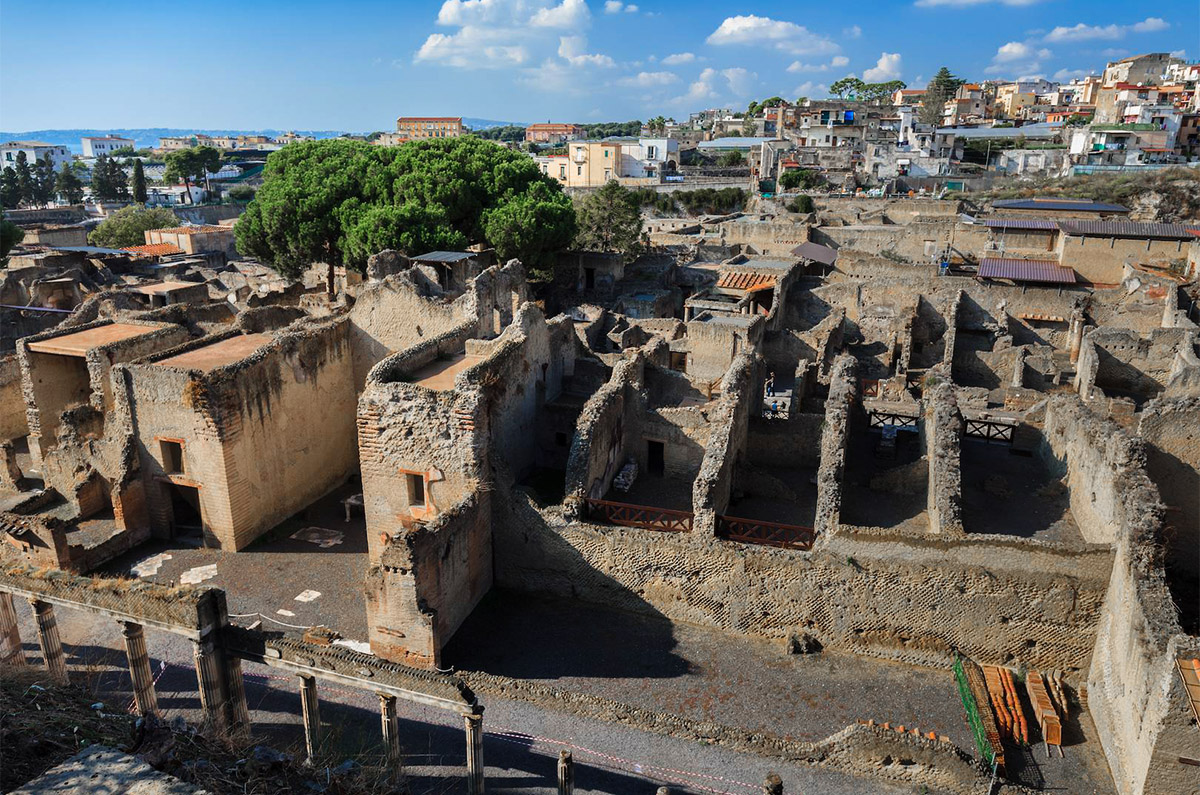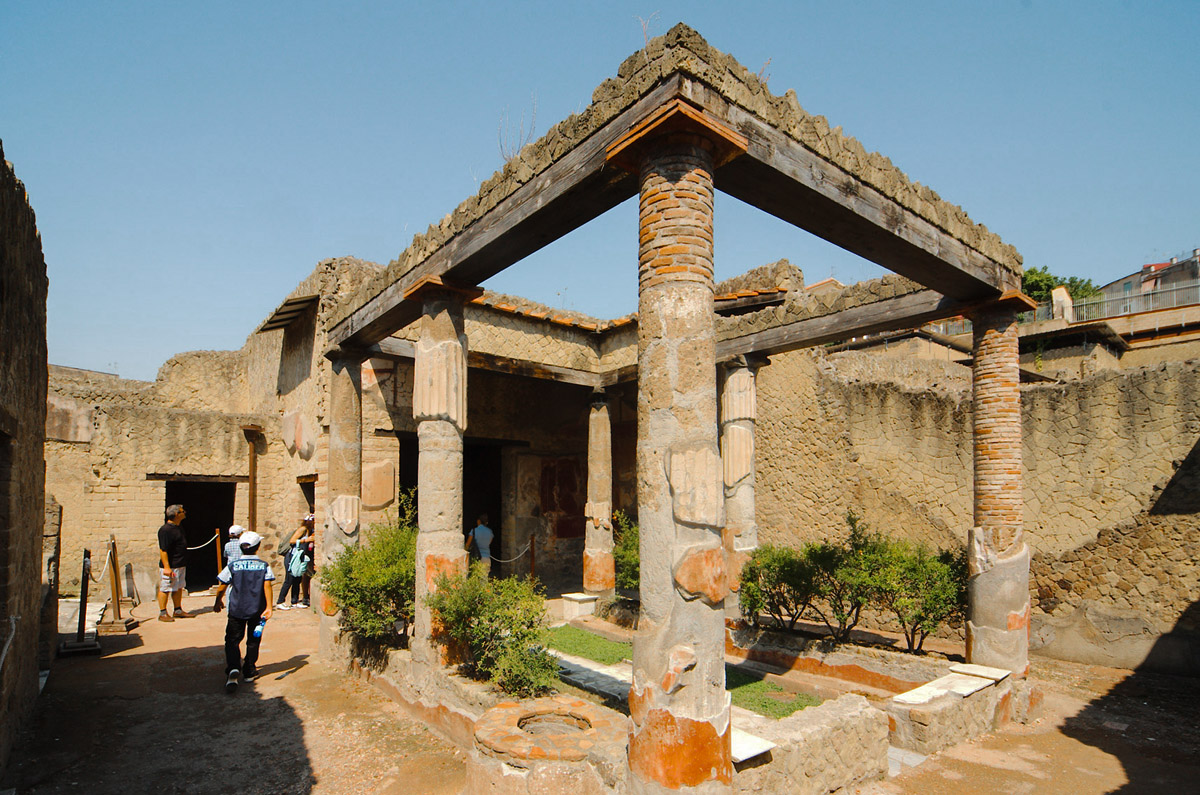 lightbulb_outline TRAVEL & PLANNING TIPS
While planning your experience we highly recommend considering some factors:
keyboard_arrow_right Tickets can be bought online in advance; this could be a good trick in order to not waste time in queue during your visit.
· Pompeii Ruins: skip the line tickets can be purchased from the official website ↝ TICKETONE.IT
· Herculaneum Ruins: even if usually lines are much shorter than Pompeii (sometimes there isn't queue at all) tickets can be still purchased from the official website ↝ TICKETONE.IT

Please note: tickets are NOT included in the tour price.
keyboard_arrow_right What about lunch? If you're looking to visit the sites in depth, we recommend having just a quick snack between a stop and the other to maximize the visiting time; however, if you don't mind, it is possible to add lunch in between by slightly shortening the other stops or by extending the time of the tour (by paying a supplement for the extra hours). If you're looking for a more slow-paced experience including lunch, check out our a Tipsy ARCHAEOLOGIST option.
keyboard_arrow_right What to wear? A comfortable outfit will be perfect to explore the sites! You want to be sure to have a hat and/or sunscreen since you will be visiting outdoor sites for most of the time. Athletic shoes are recommended to walk on the uneven pavement of the ruins.
Length, time and rates can change depending on starting/ending place. Extra hours to be added on the day are subject to availability.