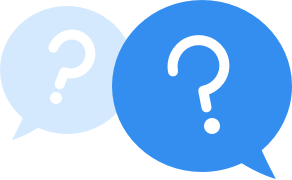 FREQUENTLY ASKED QUESTIONS
Everything you want to know...
Learn more about us and check out the frequently asked questions that our clients make on a daily basis.
Get a better understanding of the service you will be receiving when you decide to plan your experience with Rainbow Limos.
lock_openBookings & Rates
expand_more I see some prices on your website. How can I receive an accurate quote?

Since our services are completely customizable, prices and possible itineraries can be very diffent depending to your needs. So, first of all, please send us an email or enquire about services compiling the forms available on the website to quickly receive a quote for your trip.

expand_more How can I make a reservation?

Booking our limousine services is very easy! After sending the first enquire (via email or through the forms available on the website) and considering the quote you received, if you would like to confirm your reservation Ivana from the office will be very glad to assist you providing instructions to secure your booking. Once received all the details needed, we will send you back a confirmation email that you can keep as proof of your booking.

expand_more What is included in your fees and what is NOT?

The rates we provide are always inteded as per vehicle and NOT per person. They include the comfortable transportation with an English speaking driver for the kind of service you are going to book (transfer, tour, or else). Rates also include all taxes, parking, tolls and fuel. They never include: tip for the driver, porterage service, entrance fees at any site, private authorised tour guides, meals or else, unless specifically mentioned on your offer.
euro_symbolPayments & Credit Cards
expand_more Which payment methods are allowed?

We accept cash in EUR value and credit cards (VISA, MasterCard, AMEX, etc..).

expand_more Do I need to pay at the time of reservation?

NO payment or deposit is needed at the time of reservation.

expand_more When do I pay?

Payments by credit card will be processed in the 48 hours before your pickup.
If you choose to pay by cash, you will pay the total amount on the day, at the end of service directly to the driver.

expand_more If I decide to pay cash, do I still have to provide credit card info?

Yes, as we need valid credit card details to guarantee your booking. We will NOT charge any amount on your card!
Your credit card will only be charged the 50% of the total price in case of cancellation policy terms are NOT respected.

expand_more Can I pay for my trip with a different credit card than the one used to book?

YES, however if you selected the credit card payment please be sure to let us know it at least 72 hours before pickup.

expand_more Why do I need to send my credit card details?

Because we need valid credit card details to guarantee your booking. Also, in case you will choose to pay our services by credit card, we will use the card you provided at the time of reservation to process the payment.

expand_more Can I make a reservation without a credit card?

Unfortunately not. A valid credit card is always needed to guarantee bookings.

expand_more Are my credit card information safe?

YES, of course. RainbowLimos.com uses a secure connection and your personal data and credit card details are encrypted. Our secure server uses "Secure Socket Layer" (SSL) technology, the online industry's standard.

expand_more The credit card that I provided to make a reservation is no longer valid. What should I do?

Please contact us. We will provide a new form in order to update your credit card info and keep your booking correctly in place.
cancelCancellations & Date/Time changes
expand_more Can I cancel my reservation?

YES, you can cancel free of charge until 48 hours before pickup. You'll be charged the 50% of the total price if you cancel in the 48 hours before pickup.
(Times quoted are from Italy time zone (EST))

expand_more Can I change the date/time of my reservation?

YES, you can modify your booking at any time without any additional fee! Of course, any change is subject to our availability. If we will be able to accommodate the change we will adjust your reservation. In case we will NOT be able to accommodate your change request you can cancel the reservation (free of charge if until 48 hours before pickup). You'll be charged the 50% of the total price if you cancel in the 48 hours before pickup.

expand_more What if my flight/train is cancelled?

In case your flight/train gets a last-minute cancellation, you will be given the option to receive a full refund or reschedule your journey.

expand_more What if my flight/train is delayed?

Unlike the vast majority of companies within this industry, we do NOT charge our customers for unexpected situations: you will NOT pay any extra fee if your flight/train is delayed (you're not driving any of them, so why should it be on you?!)

All airport/train station pickups come included with the flight/train tracking feature. We monitor your flight/train and reschedule your pickup time accordingly, should there be an earlier or delayed arrival. What this means in simpler terms… you provide us with the flight/train number and arriving time; our driver will be at the pickup point at your arrival!

Although we try to monitor each flight/train to the best of our possibilities, on some occasions we are restricted to information instead available to travelers. Your updates can come handy in certain situations, so please don't hesitate to let us know of any issue with your scheduled flight/train.

Please note that even in case of considerable changes in your arrival time we will NOT charge any extra fee. We may need some time to reschedule your journey though; we'll work hard to accommodate the change as soon as possible!

expand_more How do I know if my booking was cancelled?

After you cancel a booking with us, you should receive an email confirming the cancellation. Check your inbox and spam/junk mail folders. If you don't receive an email within 24 hours, please contact us again to confirm we got your cancellation.